It's time for a better approach to time-and-materials.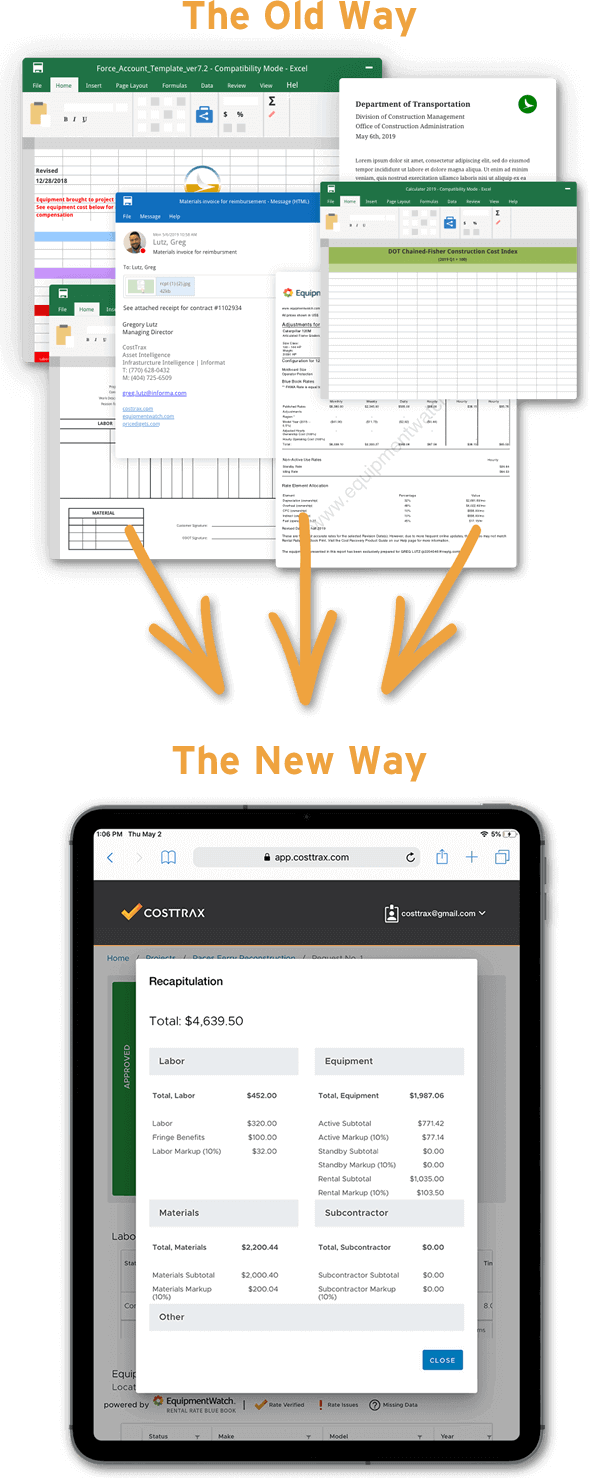 Say goodbye to spreadsheets.
CostTrax makes it easy to manage T&M projects with speed, transparency, and full compliance.
100% consistent application
of project specs & markup
90% reduction in time
to submit & approve T&M
95% reduction in
preventable errors
Why is T&M better with CostTrax?
Reason #1: You put owners, contractors, and construction managers on the same page.
With CostTrax, everyone leverages the same tool to estimate, report, and approve time-and-materials. That means more transparency and less work for all parties.
It's always 100% clear what was submitted and approved, when changes were made, and who made them.
Reason #2: You'll never manually verify pricing again.
CostTrax automates the collection and audit of backup for reimbursable costs. We're the only tool that integrates standard rates from the Rental Rate Blue Book to keep equipment costs in line.
Upload features allow contractors to submit invoices for all other costs. And built-in checks flag questionable expenses automatically for review.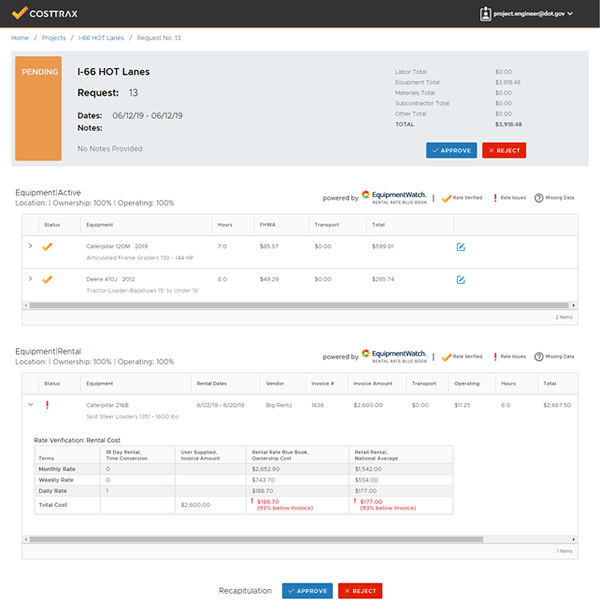 Reason #3:  You prevent disputes before they happen.  
The majority of complications during T&M are the result of human error or poor documentation. We designed CostTrax for total compliance.
All expenses are well-documented. All changes are logged. And your specs and markup are consistently applied.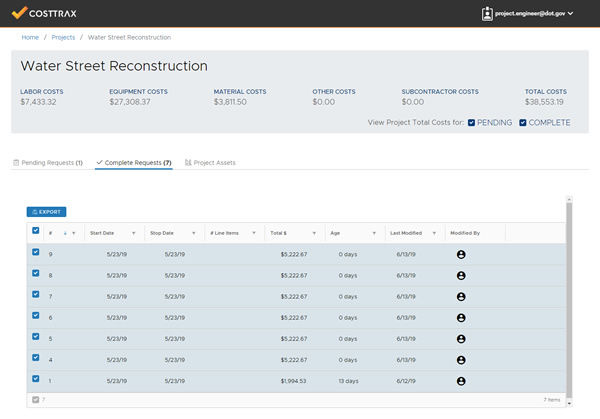 READY TO SEE IT FOR YOURSELF?